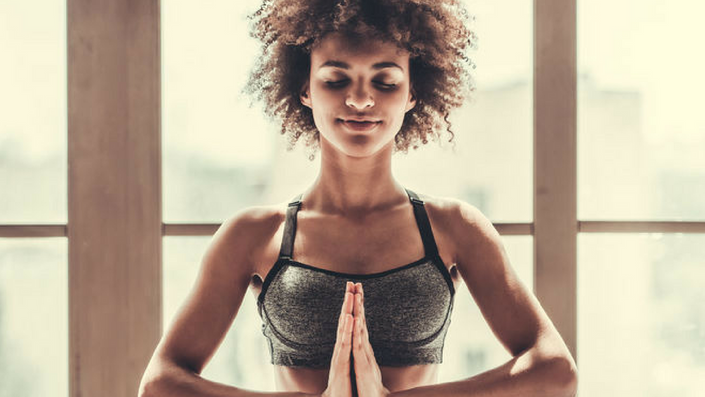 BeCalm Bootcamp
Meditation for Beginners
"The more regularly and deeply you meditate, the sooner you will find yourself acting always from a center of inner peace." - J. Donald Walters
Does this sound familiar? You wake up in the morning after pressing snooze a few times. You then jump up, get your child(ren) up and maybe your spouse, then make sure they're good to go. You rush to get yourself together and head to work, feeling frantic. You get to your job and have to deal with the stressors there, plus, you're thinking about all the things you have to do when you leave. After you return home, you prepare dinner, straighten up, and maybe scroll through Instagram for 15 minutes. Then you go to bed, wake up, and do it all over again.
Just reading this sounds stressful and overwhelming right? And I'm sure it is if you're actually living it.
Fortunately, by carving a few minutes out of your day to find your calm through meditation, you can experience more harmony, joy, and inner peace in your life. I'm going to show you how you can do just that in six weeks instead of spending hours scouring Google and YouTube, trying to figure out the best way to start your practice.
Just keep reading... :-)
Here's my story...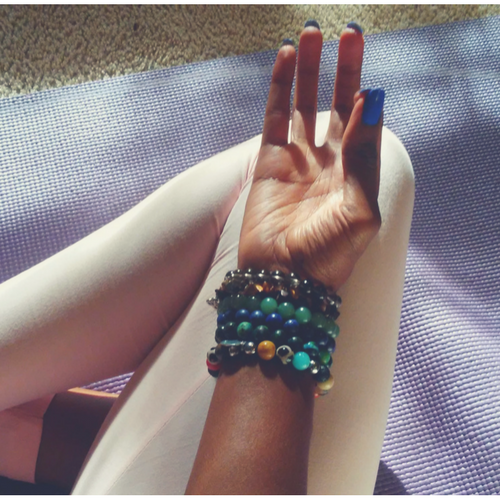 My journey to finding my calm started back in 2014, a few months after I had my daughter, Nailah. I was trying to balance being a new mama, a wife, and an entrepreneur -- and I felt like I didn't have enough help from my husband. On top of feeling stressed out, overwhelmed, and frustrated, I felt guilty because I couldn't do it all. It eventually got so bad, that one day, my husband texted me from work (because we were barely communicating) and asked if I still wanted to be with him. Yes, I was frustrated. Yes, I was overwhelmed. Yes, I was miserable and disappointed. But I didn't want to leave.
That was my wake-up call, my a-ha moment as Oprah calls it. I knew I had to do something different. I had to do something to feel better, not only mentally and emotionally but physically, too. So, I started working on myself: I journaled to figure out what I wanted and wrote new affirmations around how I wanted to feel and who I wanted to be. I also searched for more strategies online (because that's what I do), and that ultimately led me to re-starting my meditation practice. And as cliche as it sounds -- it changed my life!
And now, as I'm dealing with some difficulties and changes in my personal life, meditation has been one of the top ways I've been able to stay centered, grounded, and at peace.
By beginning my meditation practice three years ago, I:
Stress and worry less

Have learned to be present and live in the moment

Go with the flow of life more often

Have created a more positive mindset

Have manifested and created things I desire in my life
Introducing...BeCalm Bootcamp: Meditation for Beginners!
Imagine...
feeling peaceful more often than not

being able to find calm when you feel overwhelmed

having a simple yet effective tool (i.e., meditation) that will enhance your life tremendously
That's exactly what will happen when you participate in the BeCalm Bootcamp: Meditation for Beginners!
Not only will meditation allow you to experience more calm, centeredness, and harmony in your daily life, it can also:
Improve your concentration and focus

Boost your creativity

Help with depression and feelings of loneliness

Provide emotional balance

Increase positive emotions

Give you the perspective you need on situations in your life
---
This Course Is for You If:
have been wanting to start your meditation practice and feel that now is the time (because there's no time like the present!).

are ready to live from a space of peace (more often) instead of stress and overwhelm.

have tried pretty much everything else to lower your stress (that didn't work), and you're ready to try something different that actually does work.

are willing and able to spend just a few minutes a day on a meditation practice that will benefit you for a lifetime.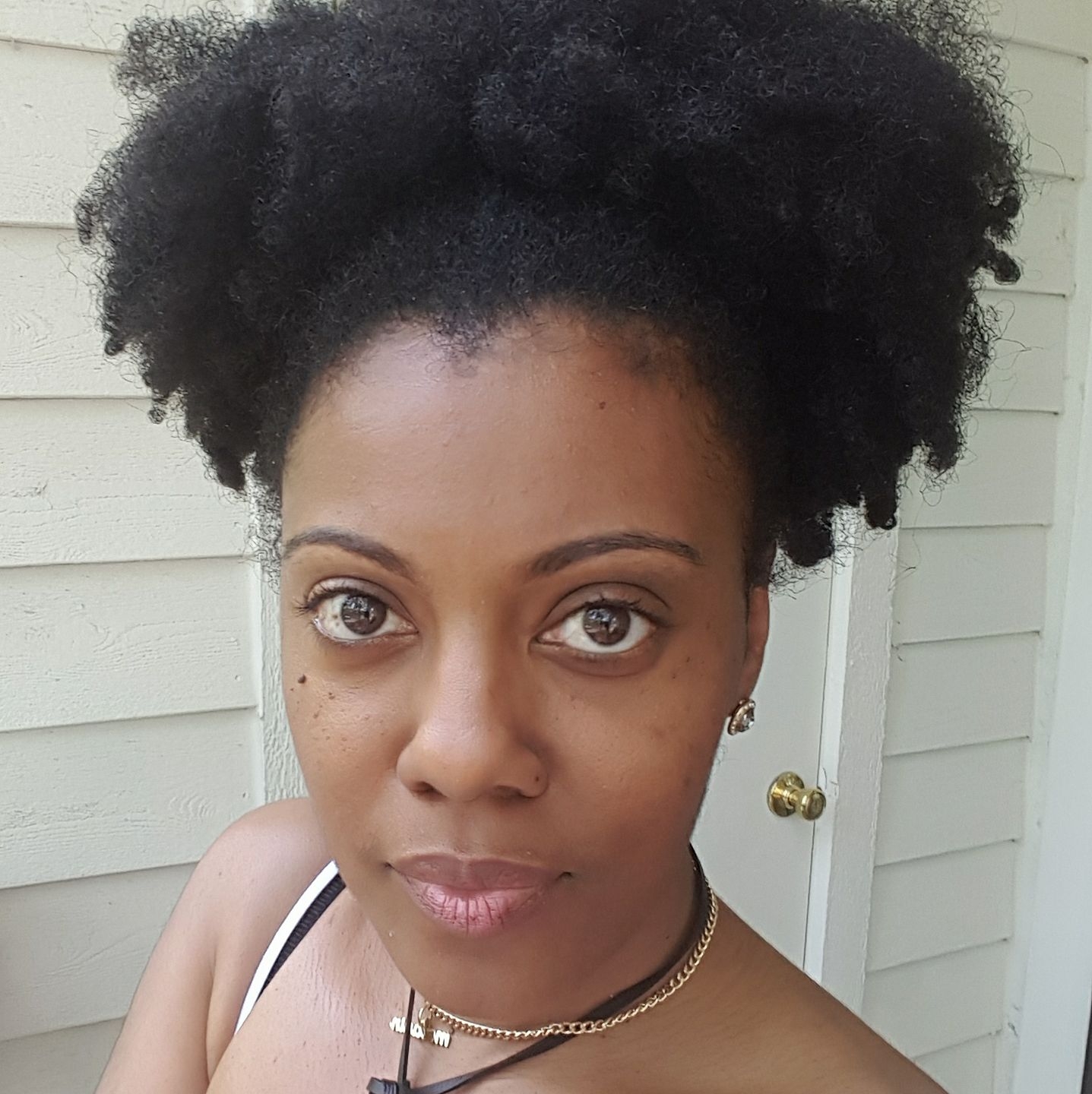 "I had a private guided meditation session with Jamie over the phone. I didn't know what to expect, but I trusted her and allowed myself to be led. Jamie has such a relaxing spirit, which I immediately connected with. The session helped me relax but also helped me focus on one specific area in my life.
"Allowing Jamie to guide me through the meditation was what I needed to help release some things I was holding on to."
- Valerie R.
Your Instructor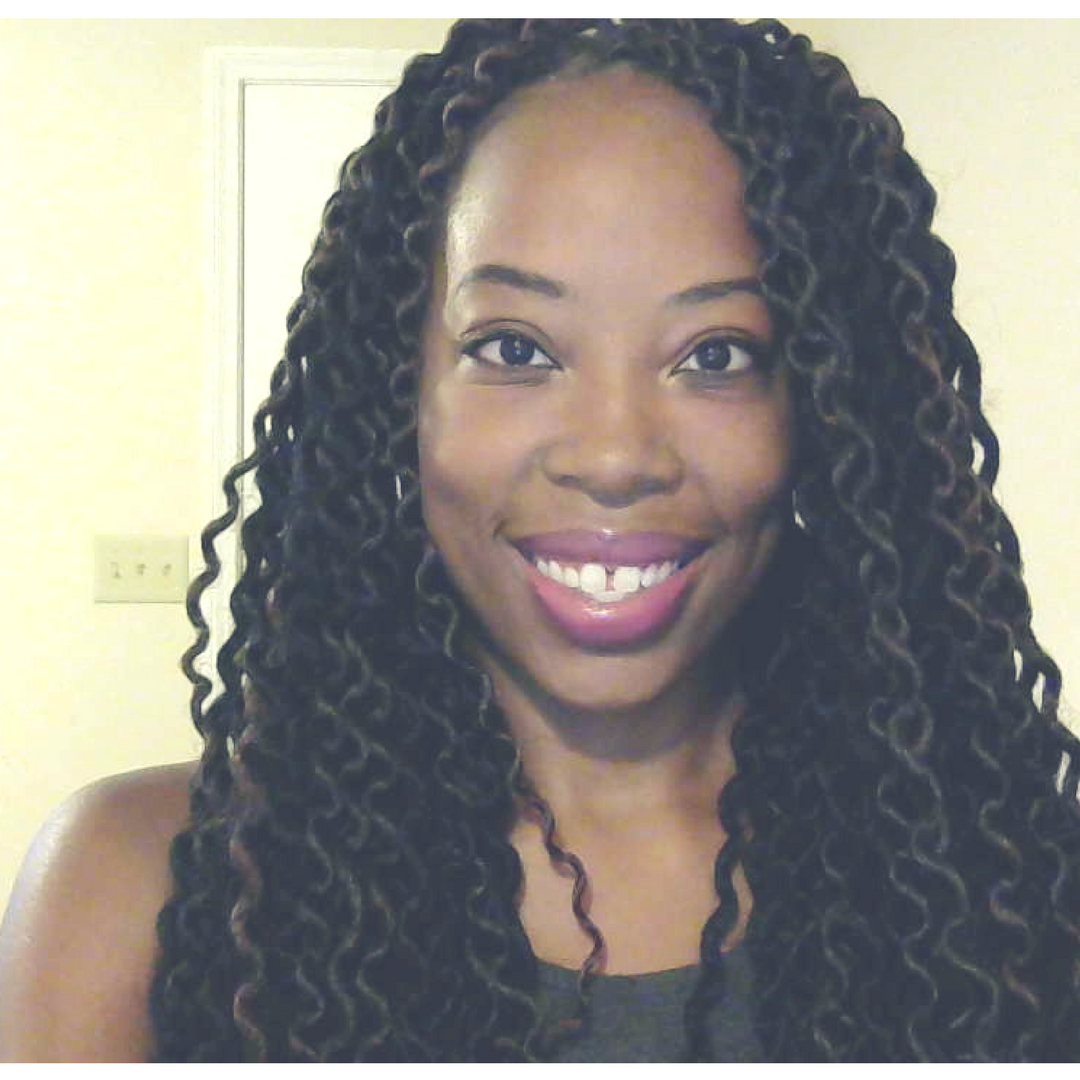 I'm Jamie, your Calm Coach and founder of Black Girl's Guide to Calm, a safe space for stressed out women to overcome their overwhelm and experience more inner peace and joy. I'm passionate about helping Black women prioritize themselves and their calm and happiness.
After becoming a mother, I found myself overwhelmed and frustrated trying to harmonize all my roles. I used -- and continue to use -- tools like meditation, yoga, self-care, and affirmations to create a positive, life-changing impact on myself and my life. My goal is to show you how to do the same!
Frequently Asked Questions
When does the program start?
The course starts whenever you're ready to enroll!
How long do I have access to the course?
How does lifetime access sound? After the program begins, you have unlimited access to the content for as long as you like - across any and all devices you own.
What if I am unhappy with the course?
I would never want you to be unhappy! If you are unsatisfied with your purchase, contact me in the first 30 days and I will give you a full refund.
What all do I get when I enroll?
* Lifetime access to the content * More resources and guided meditations in the Facebook community * Amazing bonus(es) * Handouts to reference when you need to
Do I have to meditate for a certain amount of time/along time?
Some sites or people might tell you to meditate for 30 minutes or longer per day, and you totally can if you want. But truthfully, you can meditate for any amount of time you choose and still get the benefits. If you're just getting started, I suggest beginning with five or 10 minutes in the morning and/or evening. You can then work your way up to longer times.
Is meditation difficult?
Admittedly, sitting still and quieting your "monkey mind" can be difficult when you first begin meditating (and it still happens from time to time even if you've been meditating a while). However, by starting small and being consistent with your meditation practice, you'll find that it becomes easier to keep your mind calm and clear.
Meditation Has Helped Countless People. Now, It's Your Turn!
BeCalm Bootcamp: Meditation for Beginners is a self-directed course. You complete each lesson at your own pace, when it's convenient for you, plus you can go back and refer to previous lessons any time!
And because I love you and really want to help you find your calm, I'm also including these awesome bonuses:
Meditations for Peace and Positive Energy (meditation album) -- ($15 value)

Access to our private Facebook community (where we'll do guided meditations and more!)
---
I've been where you are, and as a matter of fact, I still have moments when I deal with stress and feel overwhelmed because: life. No, I'm not some expert who's been teaching on this topic for 15 years and forgotten what it's like to be a beginner. I'm just someone who's discovered what works for creating my calm, and I want to share that with you!
If:
You know it's time to do something about the stress and overwhelm you constantly feel

You're ready to feel calm more often than not
BeCalm Bootcamp: Meditation for Beginners is perfect for you! Enroll now to begin your journey to more inner peace, centeredness, and joy.